OUR STORY
Kyriaki & Angeliki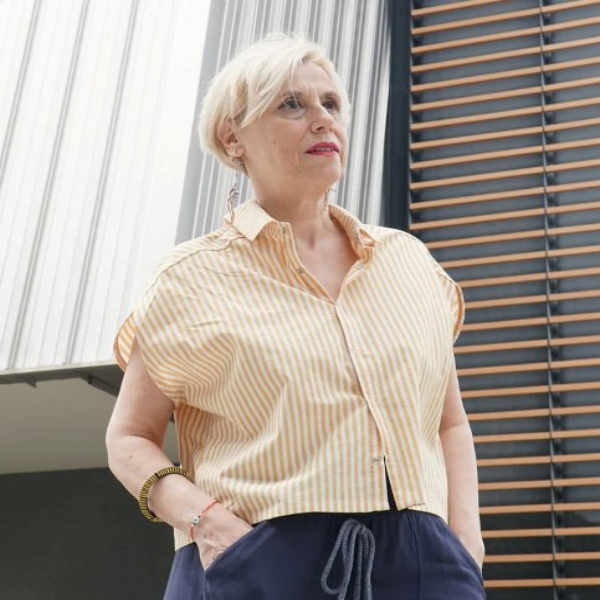 My name is Kyriaki and I come from Ikaria, from both parents and I have known the island through the last decades. I know the people and their stories, their joys and sorrows, their victories and their losses, but most of all I know their generosity and pride for their really "ancient" way of life. 
I am a theatre practitioner and I have lived in different places around Greece. During the recent years of Greek crisis I was at the brink of depression. I thought nothing really mattered.  I went through a really hard time. What helped me go on, was the experience of my home island, Ikaria. Being there, meeting the people, eating, talking, celebrating felt like a protective shell, a safe haven. I saw the ingredients of life in front of me anew. It felt like a revelation. Nothing could reach and harm me. I was tasting vegetables and fruits from my mother's garden, swimming, walking and celebrating with people I felt intimate and familiar with. Although an Ikarian, through an unhappy period, I rediscovered the wisdom and warmth of Ikarian way of life that makes you feel safe, healthy, and in harmony with the outside world.
My name is Angeliki and I am Greek. I always felt like my country defines my whole being like nothing else. As I was at school learning all about the Greek philosophy of life of Plato, Aristotle, Socrates and so many others philosophers, mathematicians, astronomers, physicians, poets, writers… that have lived in this land, I always wanted to spread the message of life as THEY defined it! In Ikaria I found the answer of how I can teach people to live a long healthy life as Greeks did it for centuries and Ikarians have preserve it like an ark through the ages!! My profession as a physical education teacher was the ticket to introduce to the people this healthy and long Ikarian life.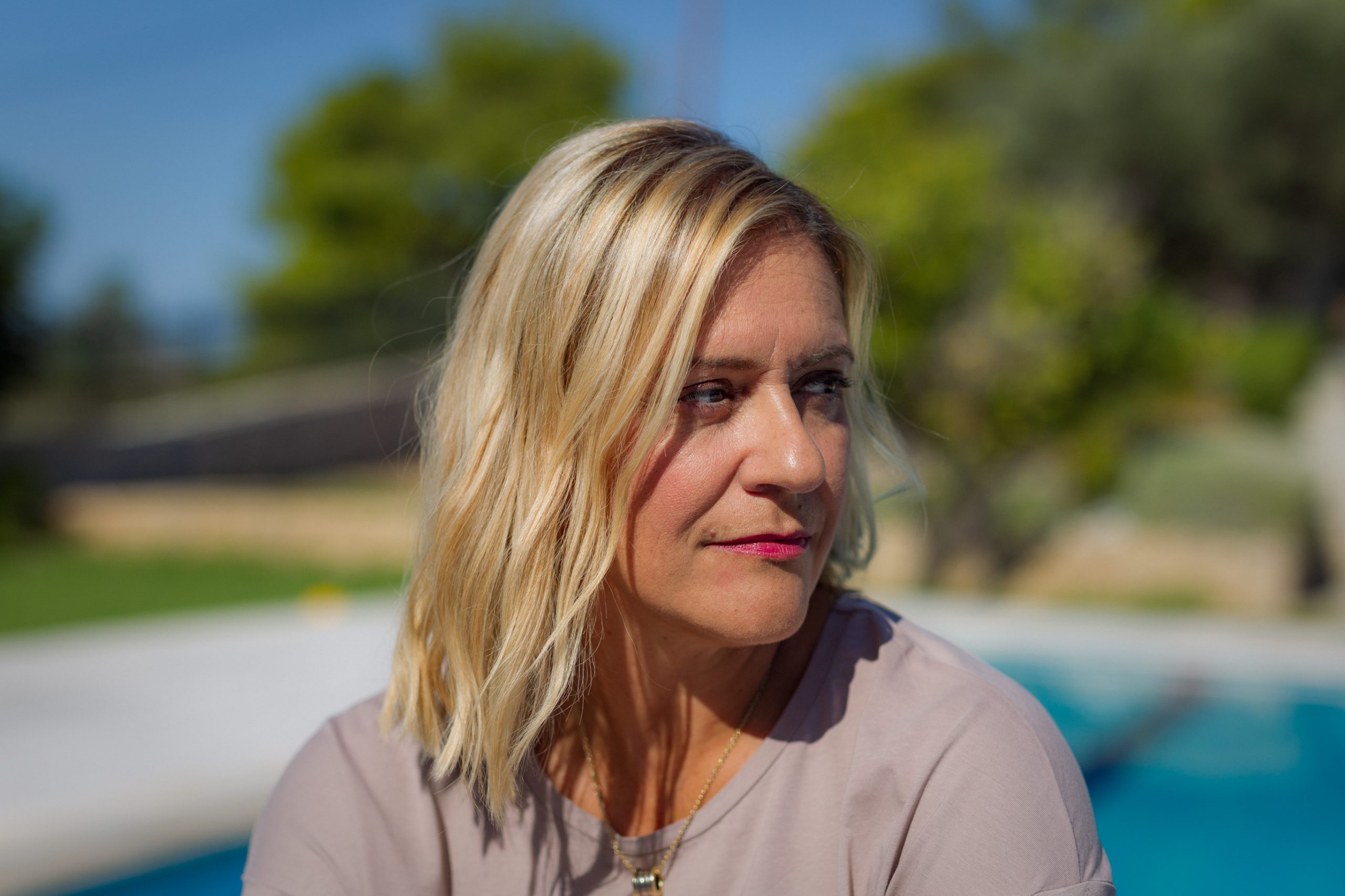 Sharing these thoughts and feelings, we both came across with the idea to spread this message to other people…That was the beginning of IKARIA LONGEVITY RETREAT.
The 5-STEPS to LONGEVITY, the Ikarian way is a thorough elaboration of the secrets of the Ikarian Longevity  into a comprehensive and playful  weekly program. We have created a unique recreational Retreat where we encourage our participants to reboot their lives and to learn playfully the secrets of a long and happy life.
ʽʽ Come with us, we promise you a life-changing experience '' 
5 STEPS TO LONGEVITY RETREAT
«THE IKARIAN WAY»
 

MEDITATION
Meditative Techniques

DIET
Breakfast with detox herbs, local honey and Greek coffee.
Lunch/Dinner according to the local plant-based diet, cooked the Ikarian way, slow eating with company.
MILD MOVEMENT
Hatha Yoga

, Aqua Fitness, Ai- Chi, Trekking.
SIESTA
We recommend midday rest
CONNECTING
Open-up – trust- relate – laugh
(empowerment  through theatre techniques)
ABOUT IKARIAN LONGEVITY
Harmony with  the self, the other, nature and the community. The 7-day program takes place in the Aegean island of Ikaria, one of the five Blue Zone places in the world. Dan Beuttner, founder of Blue Zones, has announced that IKARIA is the "5th land of longevity" on the planet. The inhabitants of Ikaria are globally famous for living a long and serene life due to their stress – free everyday life, healthy nutrition, community bonds and their easy going philosophy of living. Nearly one of three Ikarians make it to their 90s.
Their diet contains over 150 different antioxidant-rich wild greens, organic fruits and vegetables, unique and rich flavored, honey, fresh goat milk and organic herbs. Most Ikarians eat little and walk long distances from one place to another. They laugh and greet you with

warmth and sincerity

. They will often take you to their homes. One thing most Ikarians will never stop doing is: GIVING.
In the midst of the unspoiled island of Ikaria, where people forget to die, we designed the 5- STEPS Program  that offers an altogether "different" life changing experience based on a holistic approach to being as understood by Greek philosophy,  preserved by Ikarian people.
The program has been developed and applied by both Angeliki Douka (Bs of Physical Education, MA in Psychology of Motor Behavior, PhD in Psychology of Sports and Aqua Fitness Expert) and Kyriaki Spanou (BS in Philosophy, MA in Theatre)
« Aristotle was convinced that a genuinely happy life requires the fulfillment of a broad range of conditions, including physical as well as mental. » 
ʽʽ Ikaria Longevity Retreats Program first step is meditation. It deepens our relationship to ourselves and the world around us ''
The people in Ikaria island  used to have many lonely hours working in the fields and moving around.That gave them the time to contemplate on life. Meditation is the ideal practice in order to reinvent this life – invigorating  habit. The meditative techniques of our Program are Silence Session and Nidra Yoga. The quality of the relationship to ourselves enriches the quality of  our life.
Eating is our most direct and close relationship to the world (next to breathing). It shows deep respect to ourselves to get the best food we can and also to make it an enjoyable experience by eating slowly with company. That's life!
Ikarian diet is a plant and fish based diet. The island has more than 150  anioxidant-rich herbs and wild greens  due to Ikaria's acidic soil that helps the plants to develop antioxidant qualities. It is a diet poor in meat  and the only meat they consume comes from home-grown chickens and wild goats  that are free on the mountains. Additionally fresh fish is an essential part of their diet. 
IKARIA LONGEVITY RETREAT introduces the guests to the secrets of Ikarian diet and they enjoy  three daily meals designed accordingly to Ikarian diet by local cooks with local ingredients. 
For breakfast we offer herbal teas from local herbs, Ikarian honey and Greek coffee, which according to many studies, lowers the risk of heart diseases.
For lunch and dinner we select the best places to eat in Ikaria. We have checked these places beforehand and negotiated exactly what we want for our guests.Local cooks prepare the meals for us with ingredients that come from their vegetable gardens, or with fresh fish from our local fishermen. Our quests taste goat meat at the panigyri (religious feast) in Ikaria.
ʽʽ Eating becomes a unique experience at IKARIA LONGEVITY RETREAT with Angeliki and Kyriaki ''
Aqua Fitness Exercising in the sea or in a pool can include different types of exercise like kardio, flexibility or conditioning with no harm for your skeleton, joints or muscles. Combining aerobic exercise with water resistance, aqua fitness can burn more calories in 30 minutes than you would if you were running the double time outside of the water! Suitable for all levels.
Ai Chi (Aqua Tai-Chi) is based on many years of study and research into the use of Tai-Chi Chi Kung for health and rejuvenation. It is a form of meditation in movement, which can be practiced easily by people of all abilities, including beginners who are non-swimmers as well as enthusiastic students of the art of relaxation.
Hatha Yoga. We strongly believe that the relaxing and fresh air along with the remarkable physical scenery of Ikaria's nature is the perfect place to practice Hatha Yoga discipline along with Meditation (Nidra Yoga).
At the IKARIA LONGEVITY RETREAT we encourage our guests to have a midday rest or siesta for half an hour. Harvard School of Public Health has done a long-term study of more than 23,000 healthy Greek adults, and found that those who took midday naps, or siestas, for at least 30 minutes, three times a week or more were less likely to die of heart disease than those who never napped.Physical activity and a midday nap are especially beneficial to the heart.The study also took physical activity into account and found that those who were physically active and took midday naps were particularly healthy.They assumed that naps might help to relieve psychological stress and thus protect the heart from stress-related problems.
    The famous longevity of the inhabitants of Ikaria is due to their carefree attitude. This attitude is built during their lifetime through openness, communication, solidarity, responsibility and festive spirit!
    The uniqueness of our program is building a way of Connecting through theatre techniques for opening up a different approach to openness and wellbeing. Here are some sessions that use theatre as a means of empowerment and connecting.
MY OWN VOICE
The creation of a group and the establishment of our own voice.
THE WONDERFUL OTHER (Trust)
A session that establishes a relation to the other person.
OPEN –UP MYSELF
I open-up when I trust the other. Exposure of one's self through games and role-playing
LAUGHTER
A community is created amongst the group of participants that leads to discovering fun and celebration through dance and  funny "performances". This prepares the group for the famous celebration of the Ikarian community (panigyri)[i]
 [i] Maybe the most crucial factor of longevity and wellbeing of Ikarian people is their active participation in all community activities. All the generations mingle and mix happily every day. One of the famous occasions of mingling happily are the "panigyria" of Ikaria that the whole village eats, drinks and dances in a Dionysian way.
The 5 Steps Program of the Ikaria Longevity Retreat,  unfolds during a week and combines  the Program with  guided visits to certain places and activities that  shed light to the Ikarian Longevity.
MORNING
The morning daily classes take place in a wonderful  place up the hill of the Profitis Elias village (Ktima Spanos).  They include four morning classes  (the fifth morning is  a late wake-up because it follows an Ikarian nightly celebration- panigyri).
Each morning class  includes
Meditative Techniques :  Silence session or nidra yoga  (by Angeliki Douka or Kyriaki Spanou)
Mild movement : Hatha Yoga or Aqua Fitness or Ai-chi (by Angeliki Douka)
Connecting : (relating and empowerment through theatre techniques: 1. My own voice  2.  The Wonderful other (trust) 3. Open-up myself  4.  Laughter and dance (by Kyriaki Spanou).
AFTERNOON – 5 visit
1.Visit to Winery – Lecture on the qualities of Ikarian wine and wine tasting.
2.Trekking and introduction to the plantation of Ikaria and their medical characteristics.
3.Ikarian nightly (religious) celebration – panigyri.
4.Cooking class – Ikarian local food.
5.Sunset at Nas – ancient Temple of Artemis – and dinner.
   

SPECIAL TIPS
Thermal Spa
The day of pick-up from the airport we visit the famous and therapeutic thermal springs of Ikaria.
Lecture on Ikarian Longevity For Ikaria Longevity Retreat by Angeliki & Kyriaki 
THE 5 STEPS TO LONGEVITY PROGRAM TAKES PLACE AT KTIMA SPANOS
Ktima Spanos is located in Raches Ikaria, a unique place in the whole island. The place has a large pool, vegetable garden, vineyard, winery, a little Greek Orthodox Church, flower gardens. It is a magical place.
Ktima Spanos is on the northern part of the island near the village of Christos in "Raches" Ikaria at an altitude of 500 meters near the outskirts of mount Pramnos. The first buildings of this estate date back to 1846. This is an area of 50.000 m2 Ikarian dense vegetation of all kind, with vineyards, gardens and tailored space environments. It consists of 2 floor stone built houses. An outdoor pool (23m), a barbecue area, kitchen and dining spaces, small orthodox church and a stone built round theater along with plenty of outdoor event space as far as the eye can see!! It produces and bottles its own wine, red and white, from local varieties like Fokiano, Savatiano and Begleri which tenants can taste directly from the estate's cellar. Also, residents have access to organic vegetables, fruits and vegetables grown on the ktima's garden. Ktima Spanos is a magical place in the heart of a unique destination… Ikaria!!!!
6- Day Accommodation in First Class Hotels
Full Catering, three meals a day
Full Transportation (including from and to the airport)
Tickets for the Thermal Springs (Ag. Kyrikos)
The total cost of tours, guides and lessons (cooking, wine tasting etc.)
Accommodation will be in Erofili Beach Hotel in Armenistis Ikaria
Accomodation will be in Toxotis Villas in Armenistis Ikaria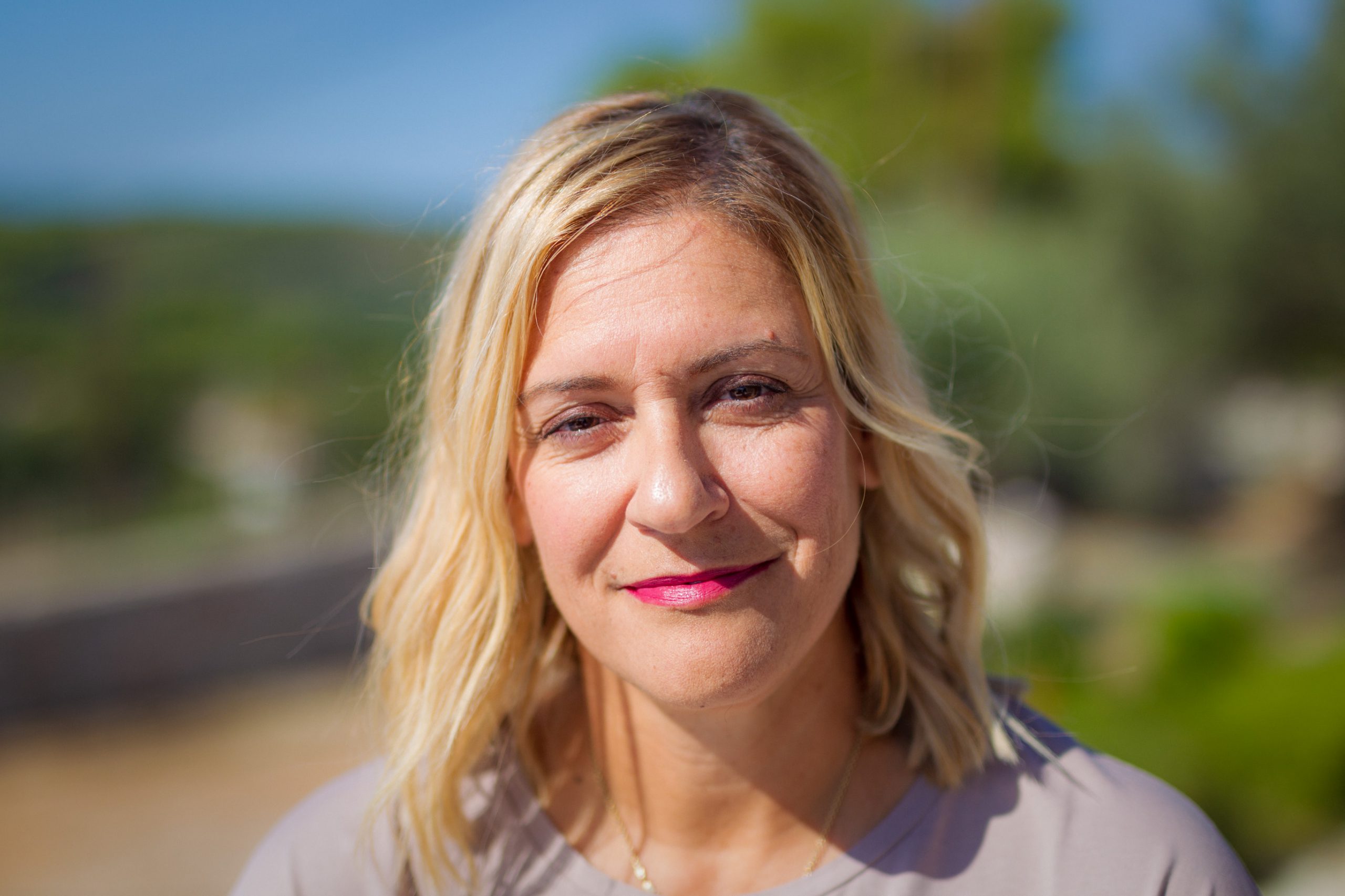 Angeliki Douka PhD
email : geldouka@ikaria-longevity.com
Angeliki Douka is a Physical Education teacher and is currently teaching Swimming and Water Polo at the Aquatics Division of the Physical Education and Sports Science Department of the University of Athens. She holds a BS (1984), on Physical Education with a specialization of Aquatics, which was followed by a Master's Degree in Psychology of Motor Behavior at McGill University Montreal Canada MA (1990) and a PhD (2008), in Adapted Physical Education from the University of Athens.
She served as a lecturer at the Department of Sports Management of the University of the Peloponnese (Sparta) where she taught the courses "Management of aquatic competitive events" and "Sea Sports".
Watsu first level certificate, Aqua Yoga and Ai Chi.
She is a Master 500h Hatha Yoga & Meditation Teacher (2018) -RYT500 Y.A. (U.S.A.) & Y.A.I. (INDIAN).
She also holds a "Life Coaching Certificate" from the National and Kapodistrian University of Athens. Member of the Hellenic Institute of Coaching-HIC.
She is a member of the Hellenic Union of Physical Education Professionals (PEPFA),the Association of Greek Aquatic Coaches (SEPKYSK), the Greek Society of Sport Psychology (ΕΑΨ) and
Technical Commissioner of the International School Federation (ISF) for Swimming and Triathlon.
She has an extensive research work through publications, research projects, participation in conferences and announcements both in Greece and abroad. She also has book notes and writings in Adapted Physical Education in Sport Psychology and Aquatics.
National level swimmer and water polo player!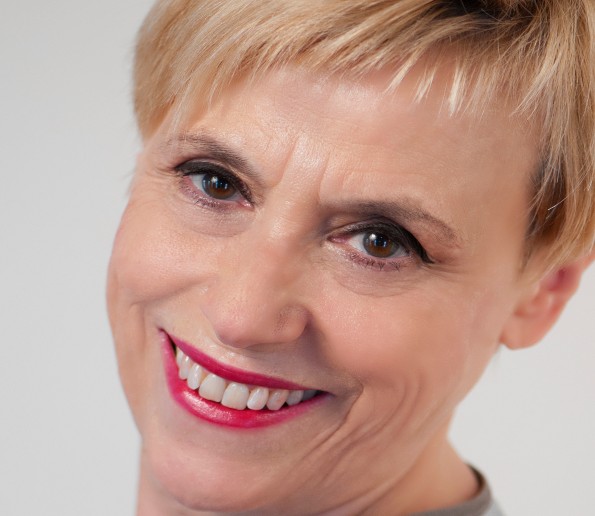 Kyriaki Spanou (MA)
email : kyrspanou@ikaria-longevity.com
Kyriaki Spanou (of Ikarian origin) is a successful theatre director, a playwright and translator. She has taught theatre techniques at the Drama Dept. of the Aristotle University, Salonica for 17 years. She also has taught extensively at Drama Schools, Amateur Adult Theatre Groups etc. She is currently the Artistic Director of   Thessaly Theatre (the second biggest Municipal Repertory Theatre in Greece).
She graduated from the School of Philosophy (BA) University of Athens and also the Drama school "Veaki". She also holds an MA on theatre directing from the Royal Holloway College (University of London). She has directed extensively freelance, for National Theatres and for her own theatre group. She has taught at University level and has run many courses for amateurs/ professionals and other groups of people that are interested in self –exploration through the medium of theatre. She has written three full-length theatre plays. She is a reader for the EURODRAM network of playwrights.
She combines theatre work with a philosophical perspective and uses theatre techniques for joyous self-awareness and empowerment. Ikaria-Longevity is her ideal field of applying this unique perspective and knowledge.
Conference for Ikarian Longevity August 2017
«Dates 2024»
-> May 6-12
-> July 13-19
-> July 23-29 (Fully Booked)
-> August 24-30
"Early bird discount December 1st 2023"